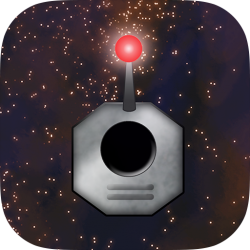 Interplanetary Drift is finally out! Get it now!
Plus I already found a bug, so I'll be submitting the new version today :-/ 
It's ok, it's just a weird bug that only happens if X+Y+Z happen at the same time. So don't do that and it'll be fine.
If you play the game and like it, please give it an App Store review. You can say something like "fun!" or "great game!" or "it was ok!". Whatever works! 
Oh and I made an Interplanetary Drift Facebook page because that's what people do. Wow!