iNethack2 Available In App Store
Submitted by Akolade on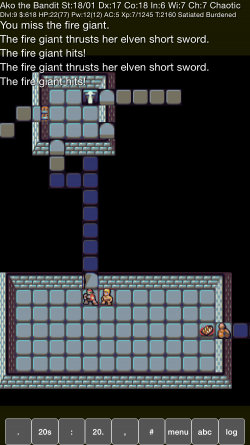 iNethack2 is now available for free in the App Store. Go get it!
Huge thanks to everyone who beta tested and assisted with some of the coding issues early on. And of course hugest thanks to Dirk Zimmermann who wrote iNethack in the first place and was cool with my releasing it back into the App Store as iNethack2.
Special thanks to Alexis who helped me figure out how to get Hearse support working with 64-bit mode. That was a trip.
I threw together a little info page as well.
Happy hacking!