Interplanetary Drift Has a Release Date
Submitted by Akolade on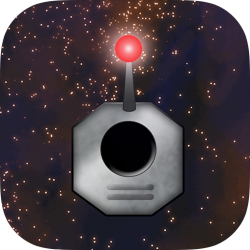 Interplanetary Drift will be released on Sunday, November 24, 2013!
I'll be trying to get the word out through here and Twitter and whatnot. I'll be giving away some promo codes soon too!
If you want to get an idea of what the game is like, it's like that movie "Gravity" but with a space pod, but basically the same! Well maybe Gravity had more realistic physics... but Interplanetary Drift has more black holes.
More updates to come...